Sessions skate sim available for Nintendo Switch
Sparrow Sessions Spring Break
Montréal Gazette - Jeux de Montréal
Event - Sparrow Sessions at Taz
Video PArt. "Sparrow 360"
Promouvoir un monde sans nicotine
Interview - Jackass et son influence sur les cascades
Day in the life - TSM media
interview - urbania mag - "covid skating"
New Youtube Trailer Launched Today!
Podcast release: Jessy talks veganism with the Flower Boys
"The First Guild defines Identity as a state of an individual who can integrate and creatively express our innate qualities of Focus, Order, Balance, Strength, Flow, Presence. Classical ballet training demands the integration and expression of these qualities. Connecting with Identity opens a Life of Purpose. A Life of Purpose means discovering, expressing and sharing our unique beauty with the world. Currently TFG is working on the Ballet & Identity© (B&I) program in collaboration with the community and highly-regarded professionals to make it available to the public in 2021."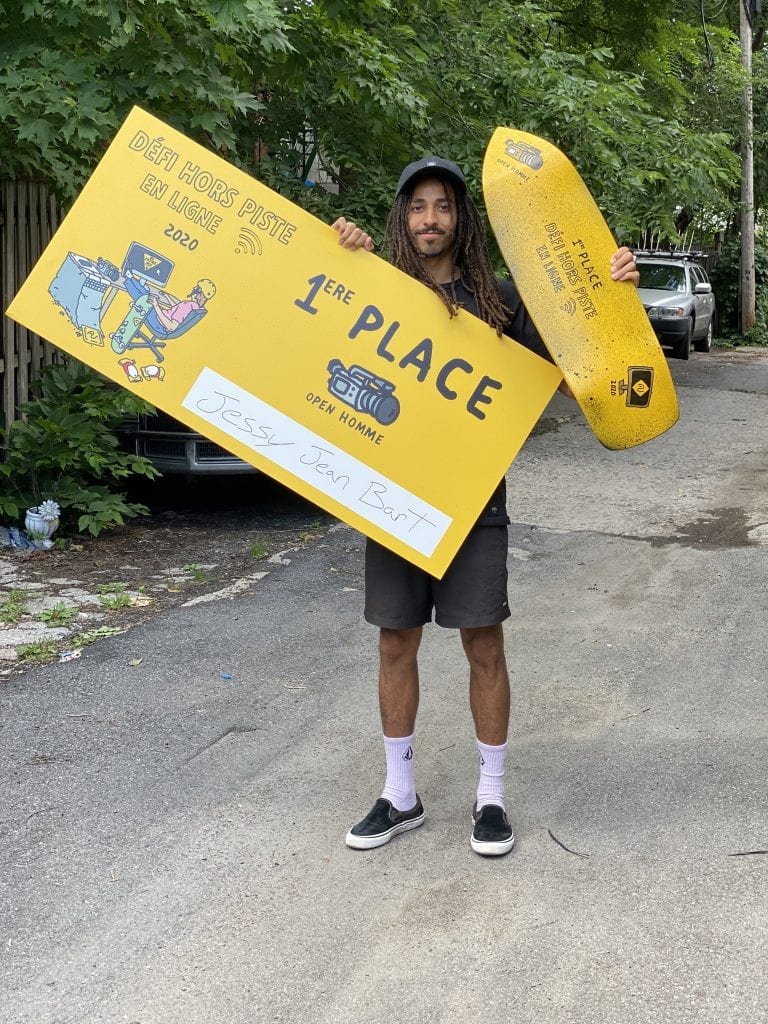 Defi Hors piste 2020 – contest entry
video part - boltswagen by Roberto presedo
Interview - tobacco & vape prevention by vivace collectif
photo shoot - the unscented company
In 2016 The Unscented Company launched a complete line of unscented home and body care on two founding principles. Firstly, we redefine the notion of clean by offering exclusively unscented all natural products. We believe powerful cleaning can be free of fragrances and we could all be better for it. Secondly, we design our packaging for conscious living by allowing our customers the ability to refill their bottles either at home or in-store. A significant reduction of our collective plastic footprint.
We met Jessy Jean Bart aka le Black Sparrow, Montreal pro skateboarder at Épicerie Basta on Rue Rachel in Montreal. Because streetwear and skateboarding go hand in hand, we accompanied Jessy to the skatepark on a chilly November morning to take a few pictures to show off those moves with our 100% cotton ribbed toque, created in collaboration with @provinceofcanada – The Unscented company
Apparel collab - jessy for undz
The Quest Ft. le Black Sparrow

Jessy's Signature undz Boxer Commercial
Lebicar x Jessy Jean Bart

Outlaw Collaboration board
Interview - Jessy for jackalope festival 2019
shop love - outlaw skate shop Montreal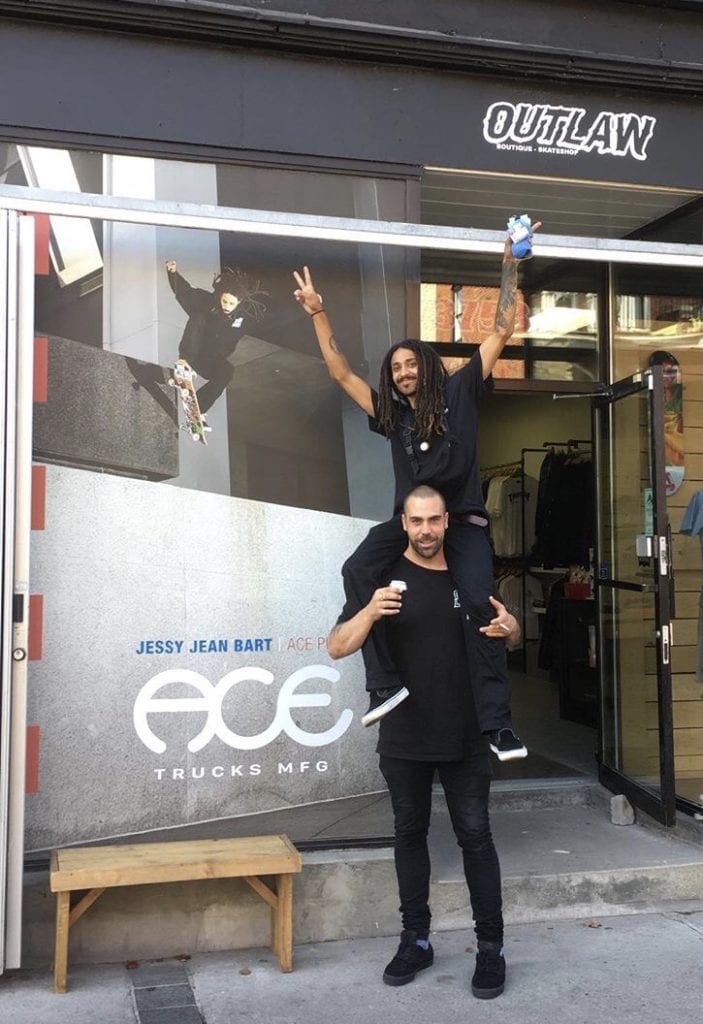 Tv5 appearance - skate le monde, episode 6
Interview - urbania magazine
Book feature - Canadian skateboarding, a visual history
Blog Interview - skateboards for hope
Mae-Rose McAuliffe, blogger for Skateboards For Hope ; "I had the fun opportunity to meet and interview two talented, well-respected skaters from the province of Quebec, Canada, last week; Jessy Jean Bart and JS Lapierre."